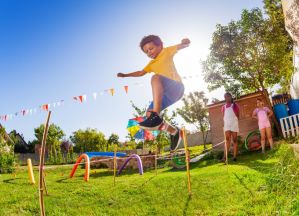 Preschool Insurance in DFW, Dallas County, TX
Welcome to the comprehensive guide on preschool insurance offered exclusively by DFW Child Care Insurance in DFW, Dallas County, TX. We recognize the unique challenges that preschools face, which is why our insurance products are designed specifically to address those needs. Give us a call at 817-877-3101 to understand how we can protect your preschool.
If you require personalized advice, call us at 817-877-3101 or click here -

Why is Preschool Insurance Essential?
Preschools, like any other businesses, are susceptible to various risks. From minor accidents involving children to potential liabilities with staff, having the right insurance can safeguard against unforeseen circumstances. Being in the education sector, the stakes are even higher due to the involvement of young children. This is where DFW Child Care Insurance steps in, providing a safety net for your preschool in DFW, Dallas County, TX.
Typical Claims Covered
When it comes to preschool insurance, there are several typical claims that our coverage caters to:
Property damage, whether from natural causes like storms or unexpected events like fires.
Injuries occurring on the property, such as a child slipping or a teacher getting hurt.
Incidents during school trips or outdoor activities.
Allegations of misconduct or negligence against staff.
Loss or damage of school equipment or tools.
Don't let unforeseen events jeopardize the operations of your institution. Reach out to DFW Child Care Insurance at 817-877-3101 and ensure you're protected.
Benefits of Choosing DFW Child Care Insurance

Comprehensive Coverage



Affordable Premiums



24/7 Support


With DFW Child Care Insurance, you're not just purchasing insurance; you're investing in peace of mind. Our comprehensive coverage ensures that your preschool remains resilient in the face of challenges. Coupled with affordable premiums and round-the-clock support at 817-877-3101, we make sure you get unparalleled value for your money.
Get Started with DFW Child Care Insurance
Conversations form the heart of our service. We take the time to understand your specific needs, ensuring your policy is tailored just for you. The process is simple, transparent, and conversational, so you'll never feel out of the loop. Want to discover more about how we can support your preschool in DFW, Dallas County, TX? Let's talk! Dial 817-877-3101 and kickstart the journey to a safer future for your institution.
If you're ready to dive in or if you have more questions, we're here to help. Remember, safeguarding the future of our children and their educators is a shared responsibility. With DFW Child Care Insurance, you're partnering with a company that values the safety and well-being of every child in DFW, Dallas County, TX.
For a detailed quote tailored to your preschool's specific requirements, don't hesitate to reach out. If phone conversations aren't your thing, we have an alternative for you! Head over to our online quote request form and get started there. Remember, DFW Child Care Insurance is just a call away at 817-877-3101, whenever you need us.